your ideas into the
website
Do you want a beautiful and effective website that your company can be proud of? We design and develop such interesting websites every day.
Do you want to sell your products online? Our team will help you come up with an e-store solution that is right for your products to launch your products.
Do you want a unique and engaging look on the web? Our designer will draw you a modern, user-friendly and awesome design Figmas.
Do you want to stand out better? Our agency team can renew your brand and make the desired impact on your business.
Do you want a special solution for your website? Our developers also make various special solutions for the website. Your idea is for us to carry out.
Want more queries and clicks? With our managed SEO service, we can significantly increase the visibility, traffic and conversions of your website.
Kuidas alustame koostööd_?
Complete understanding of you
Diving inside your company. We will write down all the ideas you have and then go do your homework. In order to discover your real need and goals.
Let's get
to work
First, we looked at the concept of your company, what we are going to do on the new website. We then implement practical solutions to achieve the goals.
Concept, design
and copy!
We are convinced that the unity of concept, design and copy has strength. We bring them all together to speak the same language on your web.
We develop, launch
and update
We make sure that the website works on the big and small screen as we came up with. We run the website Live and then keep it up to date with updates.
Our years of experience have created a good experience in managing web projects. We will keep an eye on your project so that it is completed well and on time.
Reasoned and straightforward explanations for various web solutions. Good listening skills, the courage to think beyond the future and write this story. 
We have realized that words have power. That's why we've developed a way to get the content you need. This is one of the cornerstones of a web project.
[
WHAT IS IMPORTANT?
The year 2020 clearly showed us how important it is for companies to have an online presence. Internet searches increased, sales through websites increased significantly. This trend continues to be vertical with no end in sight.
How not to miss this train? How can you not find yourself not in the last wagon, but in the front with your company's website?
No modern and forward-looking company can have the mentality that, oh, we have a website on the Internet and it works. This is a very big mistake and will pay off sooner or later. Rather earlier though. And then it's too late. The competitor has raced past.
Show yourself and your company from the best side.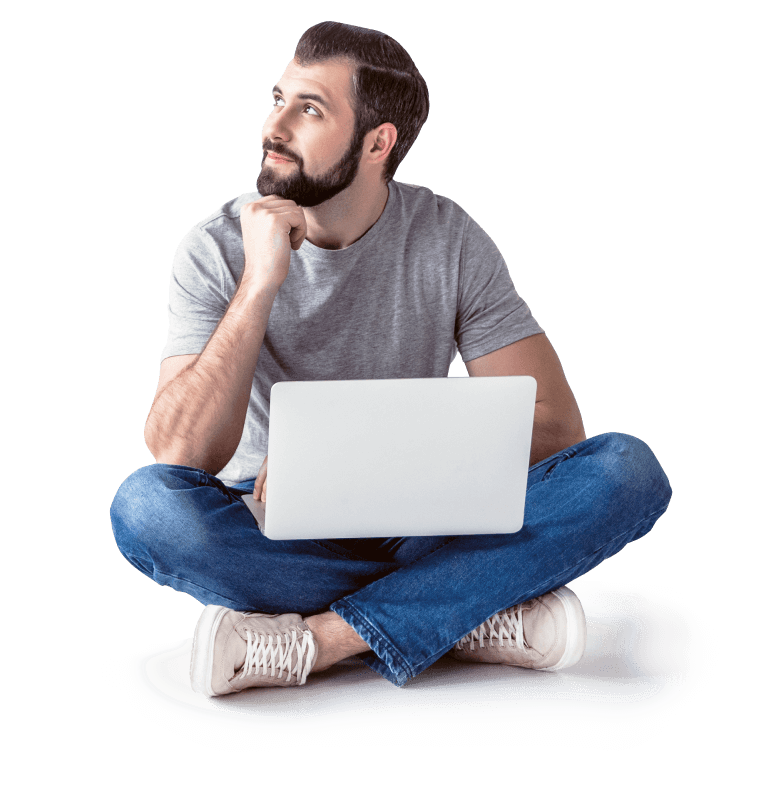 [
Customer support
Get the extra help you need from the people you trust - doing it well, on time and on budget.