your ideas into the
website
Do you want a beautiful and effective website that your company can be proud of? We design and develop such interesting websites every day.
Do you want to sell your products online? Our team will help you come up with an e-store solution that is right for your products to launch your products.
Do you want a unique and engaging look on the web? Our designer will draw you a modern, user-friendly and awesome design Figmas.
Do you want to stand out better? Our agency team can renew your brand and make the desired impact on your business.
Do you want a special solution for your website? Our developers also make various special solutions for the website. Your idea is for us to carry out.
Want more queries and clicks? With our managed SEO service, we can significantly increase the visibility, traffic and conversions of your website.
How we start working together
_?]
Complete understanding of you
Diving inside your company. We will write down all the ideas you have and then go do your homework. In order to discover your real need and goals.
Let's get
to work
First, we looked at the concept of your company, what we are going to do on the new website. We then implement practical solutions to achieve the goals.
Concept, design
and copy!
We are convinced that the unity of concept, design and copy has strength. We bring them all together to speak the same language on your web.
We develop, launch
and update
We make sure that the website works on the big and small screen as we came up with. We run the website Live and then keep it up to date with updates.
[
WHAT IS IMPORTANT?
Aasta 2020 näitas meile selgelt, kui oluline on ettevõtetel omada kohalolekut internetis. Interneti otsingud tõusid, müük läbi veebilehtede kasvas oluliselt. See trend on jätkuvalt püstloodis ja sellel ei ole lõppu näha.
Kuidas sellest rongist mitte maha jääda? Kuidas mitte leida end oma ettevõtte kodulehega mitte viimasest vagunist, vaid eesotsast?
Ükski tänapäevane ja tulevikkuvaatav ettevõte ei saa enam omada mentaliteeti, et ah meil ju on netis mingi koduleht ja käib küll. See on väga suur viga ja maksab varem või hiljem kätte. Pigem siiski varem. Ja siis on juba hilja. Konkurent on mööda kihutanud.
Näita ennast ja oma ettevõtet parimast küljest.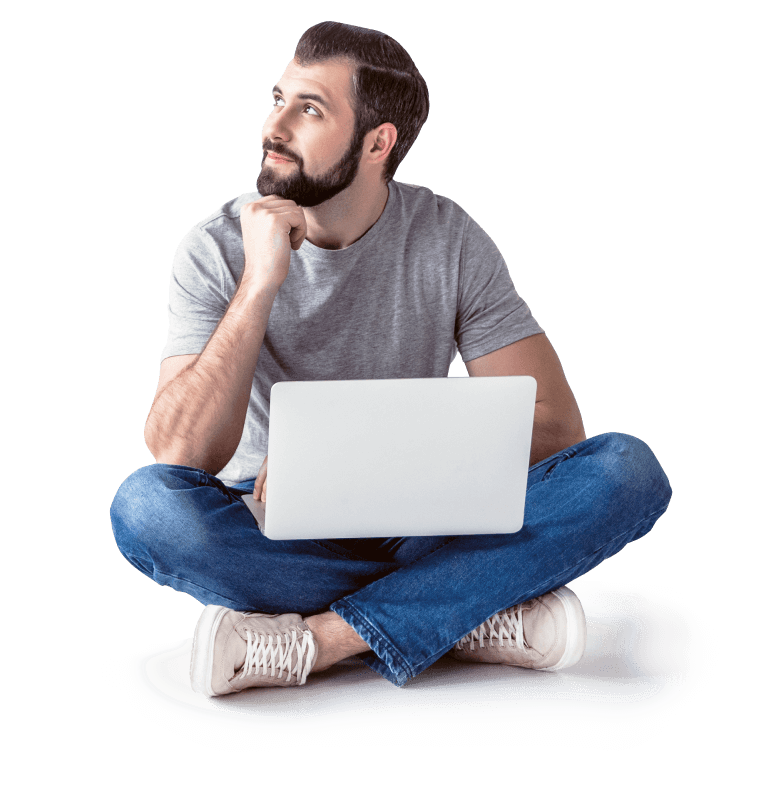 [
Customer support
Get the extra help you need from the people you trust - doing it well, on time and on budget.